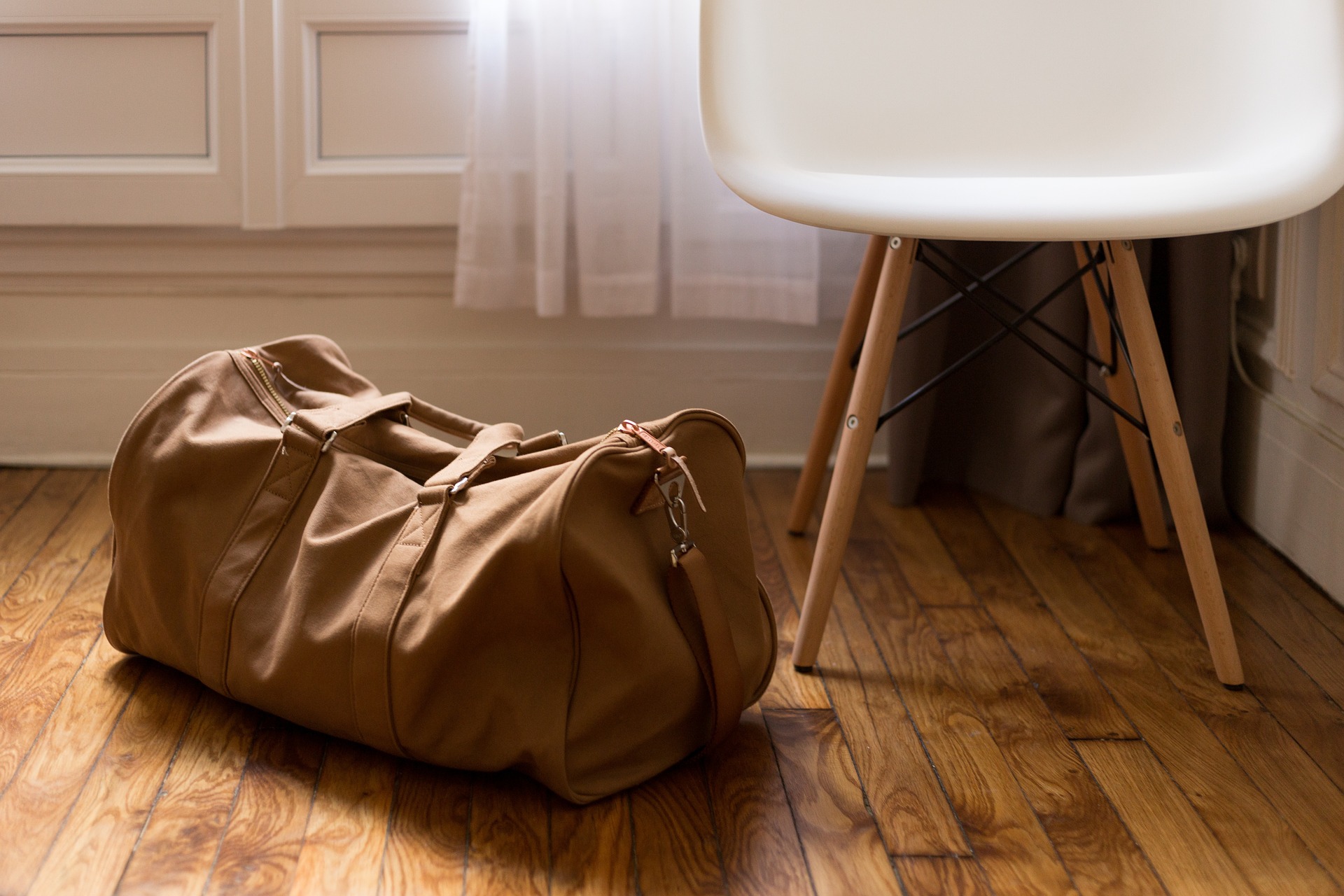 As you may know I travel often and over time have learned some pretty good tips for packing.
I have a one bag rule, plus my backpack which gets carried on.  Many trips I only take a carry on rolling bag.  I just got back from a 17 day trip to England and Africa with just the 19 inch carry on bag and my back pack and in the end, I did not use everthing in that bag!
Here are some tips. Keep in mind you are on a trip, not a fashion show, so keep things minimal. Even if I am checking bags, its just one bag,  and its not a bag the size of a Smart car.
I have two pieces of luggage, a 19 inch rolling carry on from the Hideo Tarpaulin collection, available at Flight 001, my favorite travel store. www.flight001.com. This bag is amazing, super light weight, it has a soft exterior and has straps on the outside to tighten it and keep it compact.
My other bag is a Kipling 26 inch rolling bag.  Both are the rectangular type of bag with wheels.  This is key actually, the rolling duffles are hard to handle, the shape makes then top heavy and they constantly topple over.  Also, they can't stand up when filled so you have to keep picking them up to get to the handle, and you cant stack anything on top of it when you are rolling it.  So get the regular rectangular type bag.
I also have the Spacepak interior bags from Flight 001, these are great when using the larger bag to keep items organized and separted.
A day or two before you trip, lay out everything you "want" to bring.  Try on clothes to make sure they fit well and are comfortable.  Put together outfits with items that can be used several times, and mixed with other items, keep colors simple so you can mix and match.  Dresses are also great for women as they are an easy pick.   Start to narrow down what you actually need.
Remember you can do laundry at the hotel if needed, but I have yet to need to do that.  I do rinse my workout clothes with some hotel shampoo to freshen them since they dry so easily.
Be realistic with what you will be doing and what you need.  Everyone typically overpacks for the "what if" scenarios.  On my recent trip, my main destination was Western Africa with 90 degree heat.  I stopped in London where it was 50 degrees, so I had to have clothes for a wide range of climates.  You can always layer and worst case, buy something there if needed.
Same goes for shoes, ladies you do not need 5 pairs of shoes for a trip.  One pair of heals, black of course, one pair of flat sandals or flip flops, if you are on a adventure trip, then a pair of sport sandals are always good, like Teva or Keen's and a pair of regular tennis shoes or hiking boots depening on  your trip. I wear the bulkiest shoes on the plan and pack the others.
I always bring gym clothes and usually a few pairs of yoga pants, these do double duty for working out, comfortable day pants or plane pants.  When I do bring workout clothing I usually bring one pair of shorts and one or two workout tops. Reminder you can wash these easily.
One of the best items women can get are the tank tops at Lululemon . www.lululemon.com.  They have great tank tops that look great for daily wear, and are very stylish.  Many have built in bra's or pads so they have good coverage and I wear them all the time as regular clothing and for working out as well.
For the rest of your clothes, keep it simple and plan on wearing items more than just once. A few pairs of shorts or pants, some t-shirts, tank tops, all depending on weather of course.  Bring one set of sleep wear, one or two nicer evening outfits and you are set! A swimsuit, a hat, and a jacket are key as well.  Wear the jacket on the plane so it does not take up bag space, you can always just stow it overhead and it does not count as your carry on items.
Packing is important as well.  Make sure all your clothes can be easily packed, no hangers or garment bags for the seasoned traveler.  You can hang any wrinkled items in the bathroom when you shower if needed, but buy items that fold and roll easily for great packing.
Fold you clothes, this actually matters, use every bit of space in your bag, don't just throw things in there. This is where the Spacepak bags really help, you put different items in the bags and they have compession as well to make the best use of space. Another cool feature of these is they all have a clean side an a laundry side, so as you travel you move the dirty clothes to the other side of the bag.
Toiletries should also be minimal, you don't need your entire makeup collection, just the few items that you actually use daily. Leave the hairdryer at home, or get a travel dryer.  Almost every hotel has them.
I always go to the makeup counters before a trip and get lots of samples for facial products.  Don't bring large containers, they are bulky and heavy.  Bring the samples and  you can have weeks of all your needed facial products in a tiny bag. I always bring my own shampoo so that is where I splurge on space.
For my carry on back bag I have a Flight001 Seat Pak and have it filled with a blow up pillow, lotions, chapstick, ipod, aspirin etc.  Watch the video on their site about how to pack the Seat Pak.  I pack my hat in the back pack, my computer or tablet, an magazines or whatever else I will want for the flight.